Heavenly Tea Leaves' Story
Our Invitation: Slow down, sip and savor.
Here at Heavenly Tea Leaves, we know a busy day can make finding a moment to pause feel impossible. But we also know the power of a good cup of tea. That's why we carefully source only the most aromatic and flavorful loose leaf teas from around the world. We invite you to enjoy organic teas and wellness blends that sink you into joy, relaxation, and mindfulness. That revive your energy and focus throughout the day. That help you float gently to sleep at night. We believe you deserve a whole and healthful lifestyle. We're excited to help you live it.
Our Mission: Honest-tea and Integri-tea.
It's been a long time since we fell in love with quality loose leaf teas in 2006. Back then, it was hard to find organic, healthful teas with truly transportive properties. And so we started sourcing them ourselves! We promise every loose leaf tea and blend on our menu has been curated with honesty and integrity. All of our teas are allergen-free. Most are organic and certified Kosher, too. (Just look for those designations on their individual pages.) When you pour water over our tea leaves, you'll immediately sense their natural, lively personalities. You'll taste quality, freshness, and flavor. We started our family-owned loose leaf tea brand to share the affordable luxury of a fine cup of tea. Welcome to our family.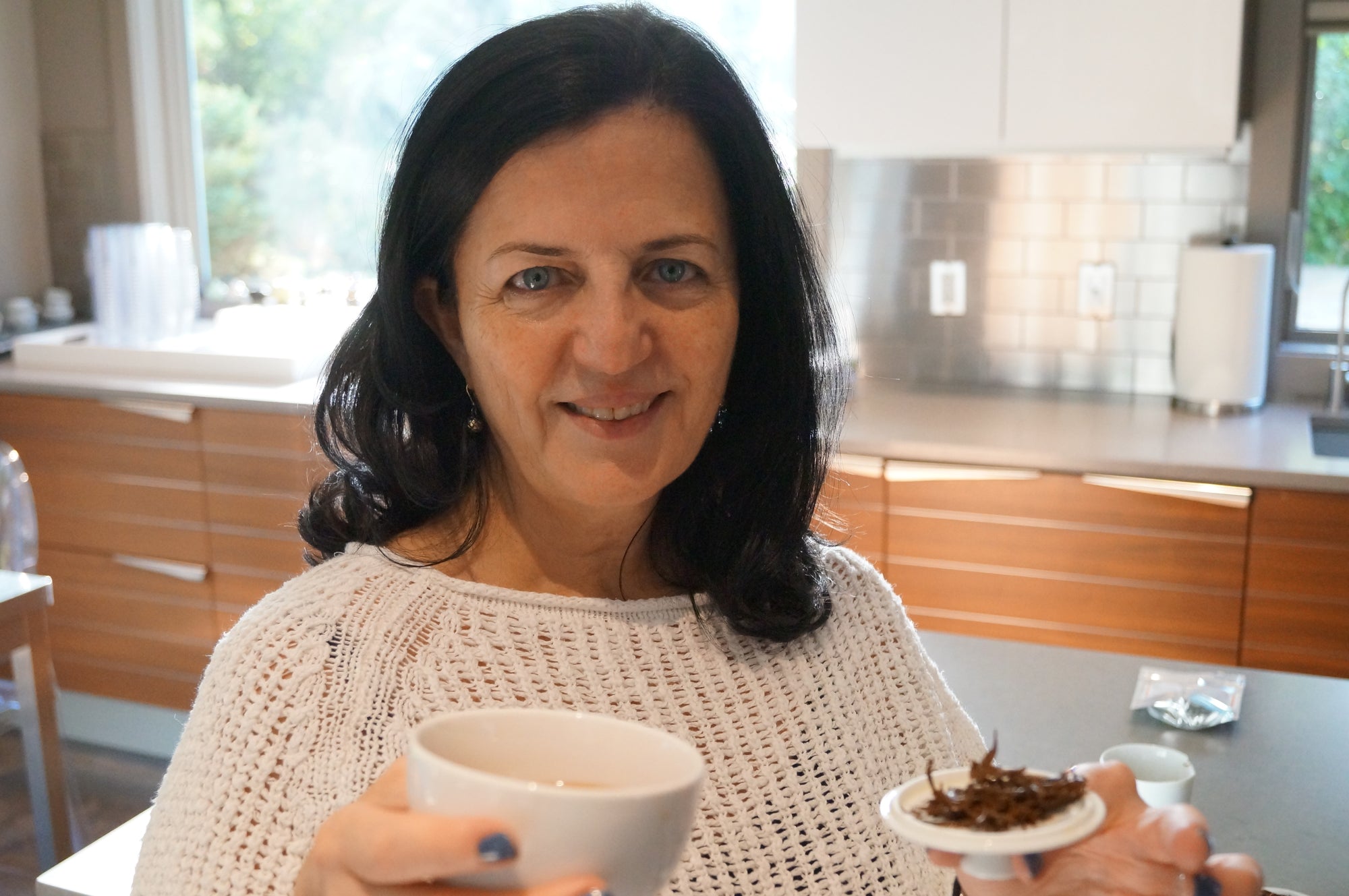 Our Vision: Minimizing our footprint. Maximizing your bliss.
Eco-friendly packaging has come a long way since we started our loose leaf tea company! We respect the natural world as much as we respect the nature of teas. So we're continually moving towards more sustainable packaging and shipping practices. All of our full-sized loose leaf teas and our Essentials Collection come in compostable pouches. Our tea samplers come in fun, reusable tins arranged in recyclable kraft paper gift boxes. We blend beauty and sustainability more and more every day.
Our Green Initiatives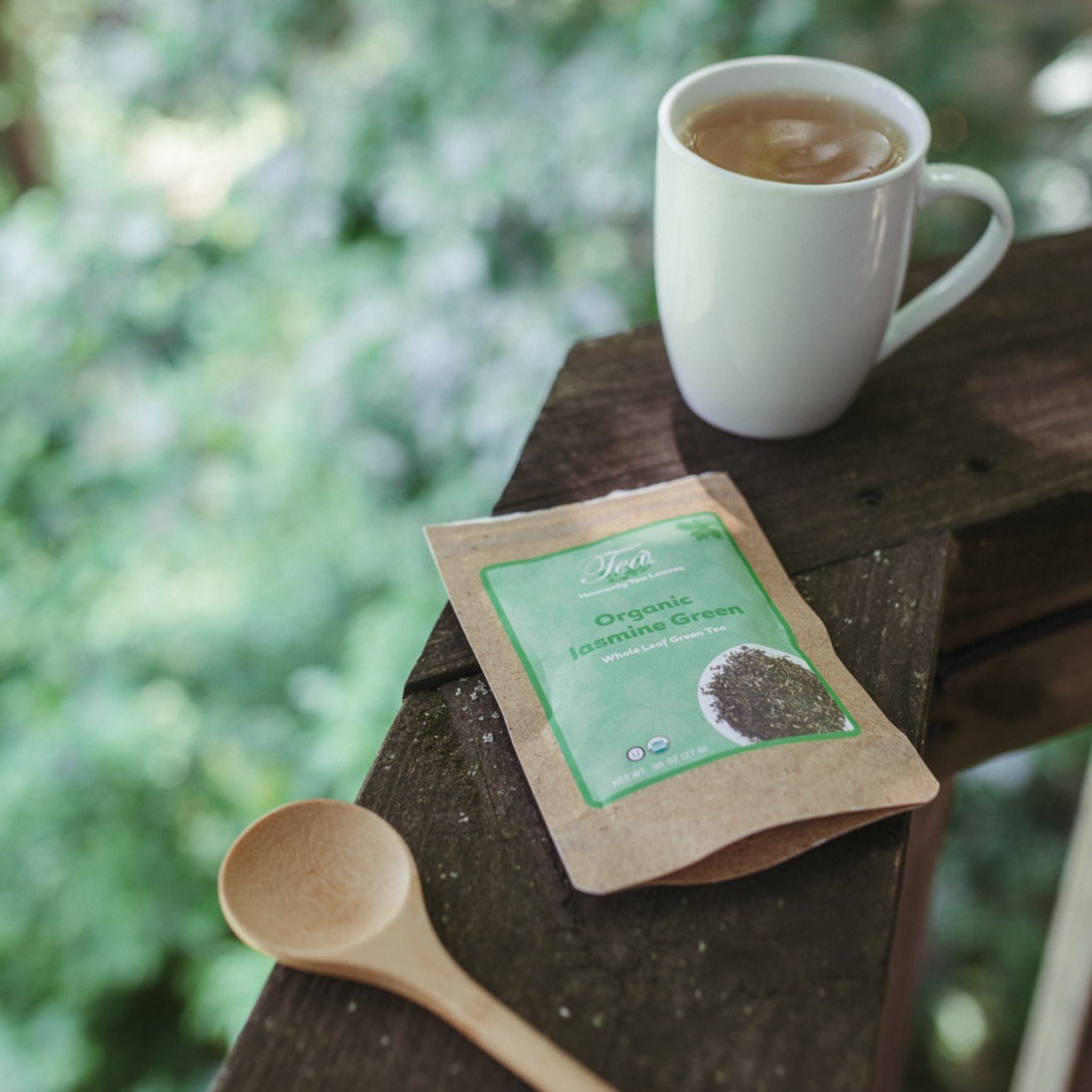 Noushin Ebrani: Founder & CEO
"I discovered the healthful joys of fresh, quality loose leaf tea after a few challenges with my health: I was diagnosed with a rare neuromuscular disease in my early thirties. Then I was diagnosed with breast cancer in 2004. During this time, I started looking into alternative medicines and healthy lifestyle practices. It's no surprise that many of these explorative paths led to tea.
I quickly experienced the transformative health benefits of drinking tea every day. (We share all about top tea benefits in this post.) But I soon discovered the mental and emotional boosts I got from my building tea rituals, too. A morning cup of organic green tea charges my focus and energy without making me jittery. In the afternoon, one of our wellness tea blends keeps me mindful through whatever comes my way. In the evening, I have to have a cup of peppermint tea to help me unwind. (It helps that our peppermint tea is of the highest quality, sourced from Oregon!)
I founded Heavenly Tea Leaves in 2006 to share the joy and simple pleasure of a good cup of tea. I call our teas "affordable luxury" because their potent flavors and aromas can truly transform our atmosphere, attention, and intention. I hope they inspire you to take a bit of time from your busy life to take care of yourself and those you love. That you drink and share them in ease, peace, and good health."
Noushin's favorite green tea right now: 
Pure Green - Clean, and refreshing. It gives her a boost of energy and mental clarity. I especially love it in the early afternoon when I start feeling sluggish.
Noushin's favorite blend right now: 
Turmeric Ginger - It feels healthy and cleansing while satisfying my sweet tooth!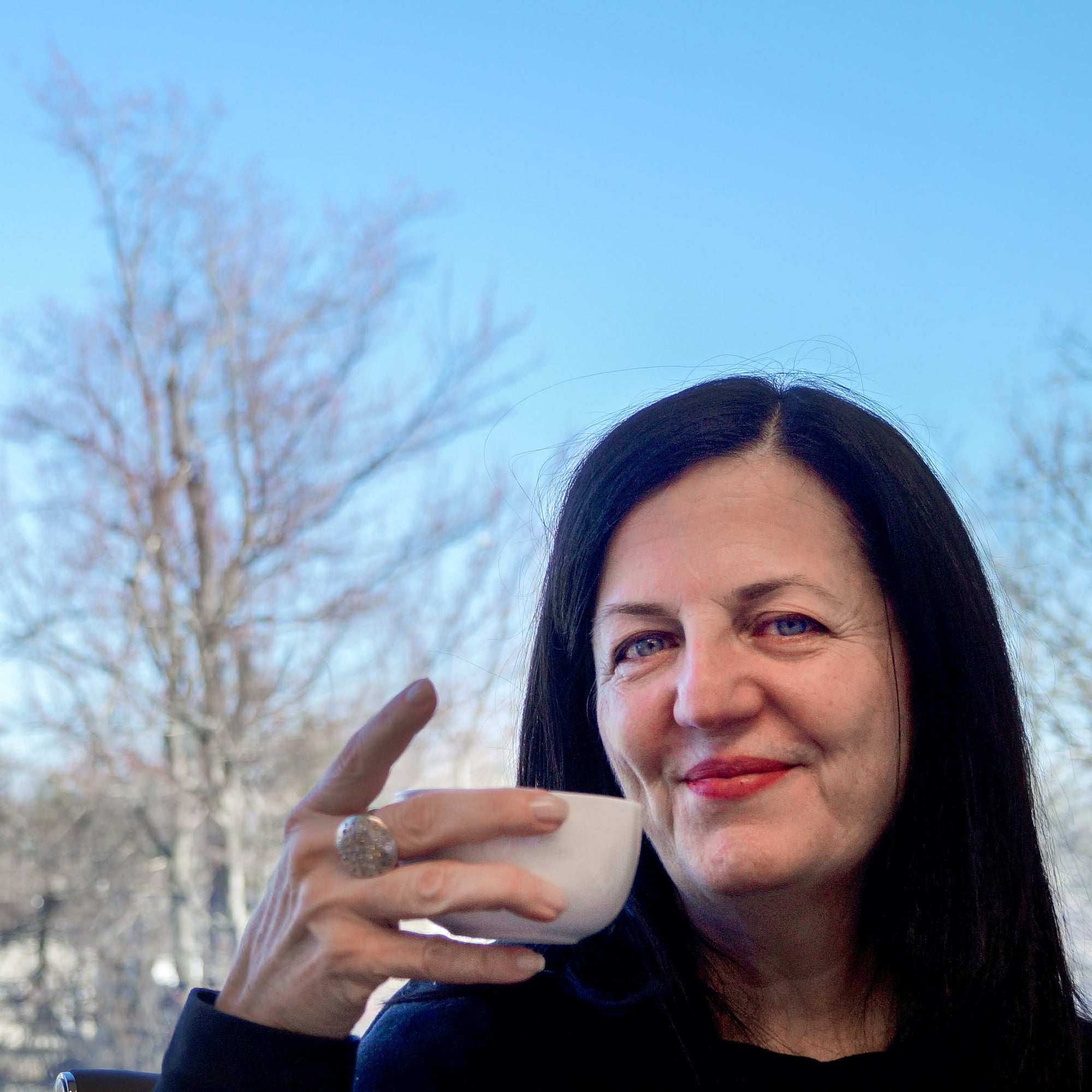 Matthew Ebrani: COO
"I'm a perfectionist—all the way down to the little things in life. I've always found tea to be one of those overlooked beverages that can make large, positive changes on your day to day, your emotions, and your health. My goal is to share the joys and benefits tea brings to as many people as we can.
The wonders of tea still amaze me to this day. The fact that a plant can turn into something so colorful, delicious, and aromatic is amazing. Tea is a healing, soft, gentle beverage that soothes, but it's also stimulating, energetic, and complex in flavor (specifically quality loose leaf tea, that is). The deeper you fall into the world of tea, the more surprises you find.
So if you're new to this world - think of our teas like you would a fine wine, a gourmet chocolate, or artisanal coffee. Some are certainly delicate and relaxing. But others deliver serious flavor and body-boosting properties." 
My favorite tea right now: 
Jasmine Pearl - I consider myself a tea purist (although I enjoy non-traditional teas as well). This light and aromatic jasmine green delivers everything I want from my tea. 
My favorite blend right now: 
Refresh - I love the flavor, aroma, and effects of peppermint and eucalyptus, which shine together. I specifically love it when my sinuses are clogged up, as it helps clear everything up!